Trading Floor
If you're looking for a professional trading environment with other like minded individuals, why not rent a desk on our trading floor?
Key benefits of joining our trading floor:
Your own personalised Trading Desk with computer and 4 screens.
High speed internet.
Access to the quickest independent market information providers.
Access to our trading platform including live daily educational trading sessions on the UK and US market opens, volatility, risk management strategies, timing of trade and execution. Trading strategies utilising market orders, non emotive trading, the use of market profile along with fundamental market data analysis and interpretation.
Trading environment – access to the trading floor 24/7, trade when there are opportunities and when it suits you. We like to create a good trading environment for everyone to work together and enjoy.
Access to our exclusive trading platforms with institutional pricing delivering tangible and transparent savings on all transactions.
Access to our Live Squawk, an audio news service for traders providing up-to-the-second market news. This helps our traders react quickly and confidently to global events. Live Squawk's analyst monitor all major news wires, television channels, news websites, blogs and social media platforms for headlines with market-moving potential.
Gallery: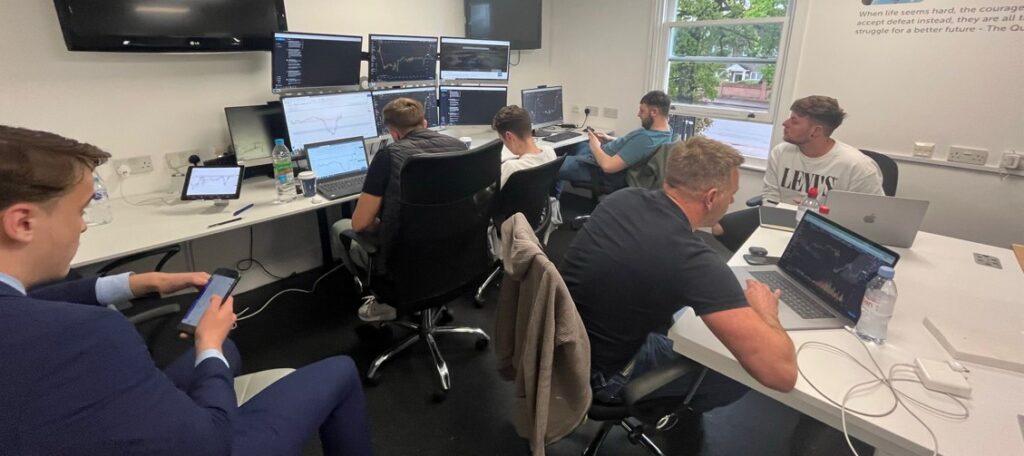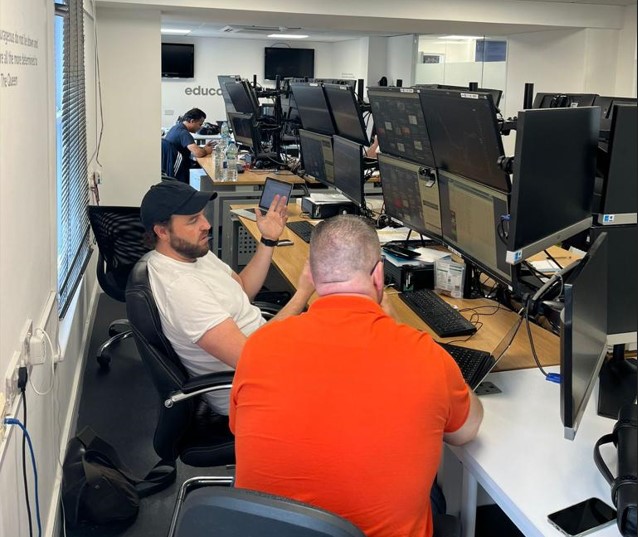 Trading Desk Rental Fees:
Daily rate: £50, Monthly rate: £1,000 (Members: 50% off)